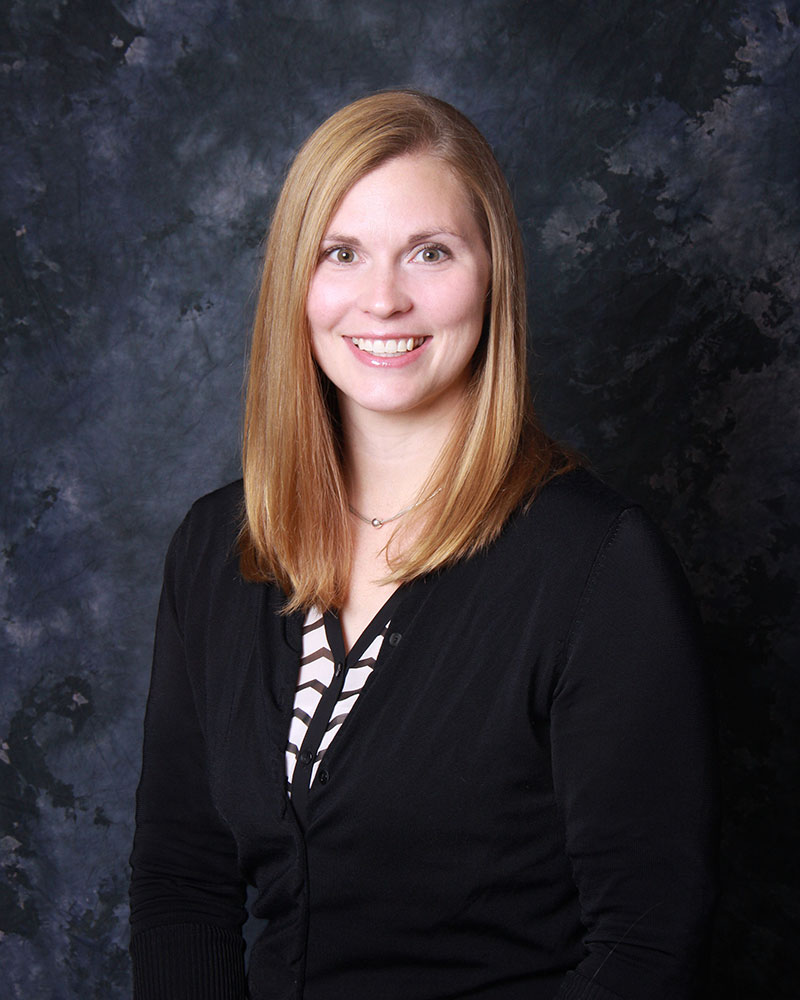 I grew up in central Minnesota in a town similar to Litchfield and have always loved the rural atmosphere and small town life. After high school, I attended Bemidji State University where I earned bachelors of science degrees in both chemistry and biology. It was in Bemidji that I met my husband Dave, a native of Litchfield. After undergraduate education, I continued at the University of Minnesota School of Dentistry where I earned my Doctor of Dental Surgery degree graduating with high honors in 2006.
My husband and I live in Litchfield with our three wonderful children. They keep us very busy, but with the little freetime that life allows, I enjoy outdoor activities, especially hiking and snowshoeing. On days when the Minnesota weather offers its best challenges, I also enjoy staying inside and reading a good book.
I am a dedicated member of the Minnesota Dental Association, the West Central District Dental Society and the American Dental Society. I have taken an active role in charitable dental services, voluteering for and supporting Give Kids a Smile Day, Minnesota Mission of Mercy and Donated Dental Services, as well as serving on the executive board of the Minnesota Dental Foundation. In 2014 I was acknowledged by my peers, receiving the Minnesota New Dentist Leadership award.At Sibley Dental Suite our practice aims to be all inclusive, catering to treatment for dental problems including: gum disease, tooth extraction, restorative necessities, esthetic dentistry, root canals and dentures. We love working with people of all ages. Being a general dentist allows for a new adventure every day with people from 1 to 101 (or beyond).
Please give us a call--we look forward to meeting all of your dental needs.